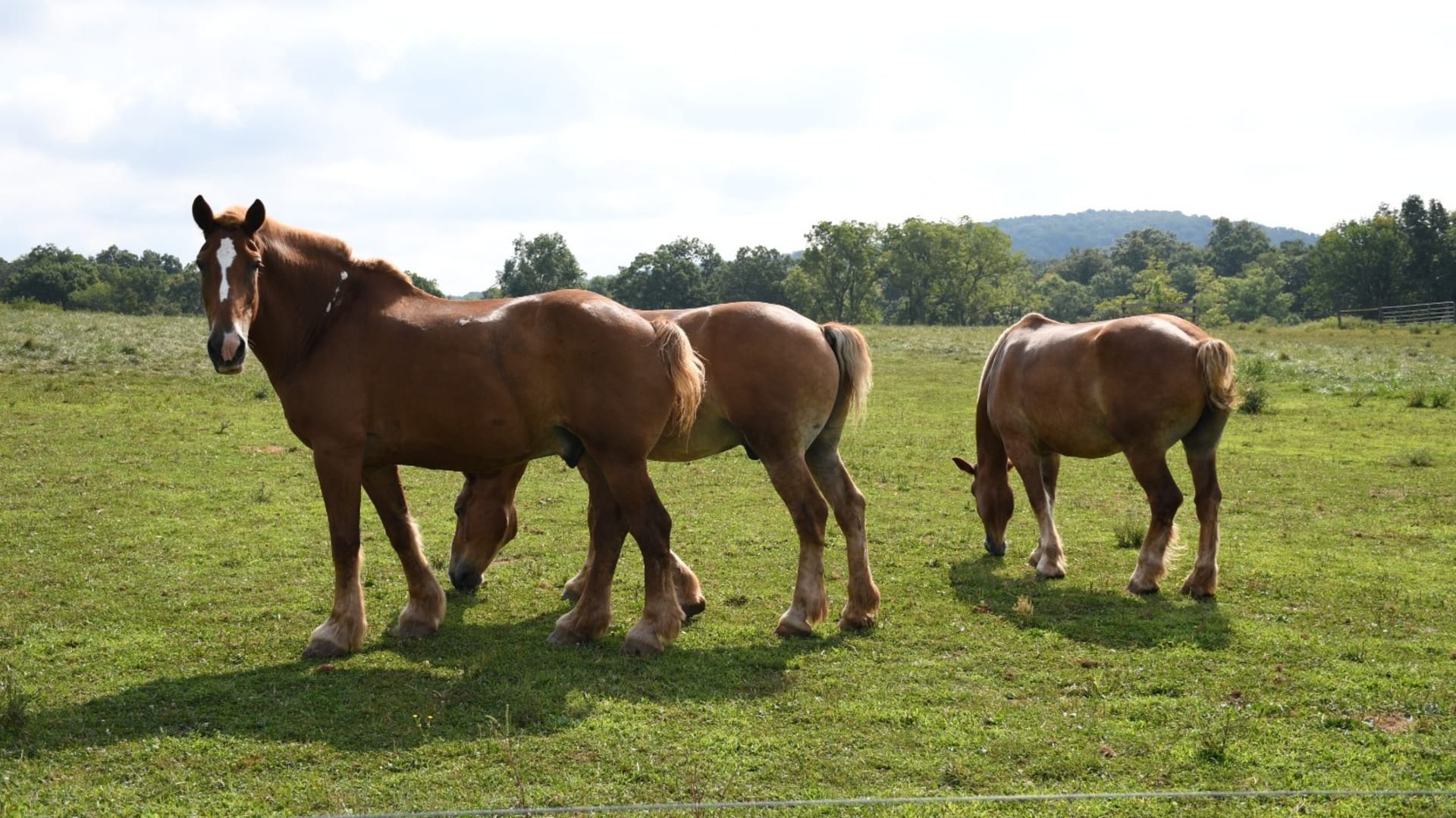 9 Tips to Remember When Buying a Horse
By: Plain Direct
June 20th 2022, 12:00:00 am
If you're thinking of buying a horse, you may find yourself a little overwhelmed by the daunting task ahead. With so many horses for sale and a multitude of sellers, finding a horse that fits what you're looking for isn't a simple task. To help assist you in your search, we've compiled 9 tips to remember when buying a horse. Plus, at the end of this article, we've included a list of questions you can ask horse sellers to help you narrow down all your options.
#1. Know Why You're Buying a Horse
When you start looking to purchase a horse, keep in mind the reason you're buying it. What job will this horse have? Will it be used for farm work, casual riding, or transportation? Having this purpose at the front of your mind will help you ask the right questions and be more prepared when assessing if a horse is the right fit.
#2. Create a Budget
Make a budget and stick to it. Keep your budget in mind when browsing horses for sale. Don't meet with a seller whose horse is out of your budget range and don't forget to add a pre-purchase exam to your budgeting. You don't want to be tempted to buy a horse that costs more than you would like to spend, so you should be careful to avoid even seeing an out-of-budget horse in person. Furthermore, you'll want to consider any supplements, medications, and health issues the horse currently has that would add to your expenses.
#3. Check Out Multiple Horses
Don't limit yourself to only checking out one horse. Check all your options and go from there. Create and stick to a list of deal-breakers and must-haves that can be reviewed with each horse you consider. It will definitely be worth the extra time it takes to search for a horse that is capable of the work you have in mind instead of just going with the first one you see.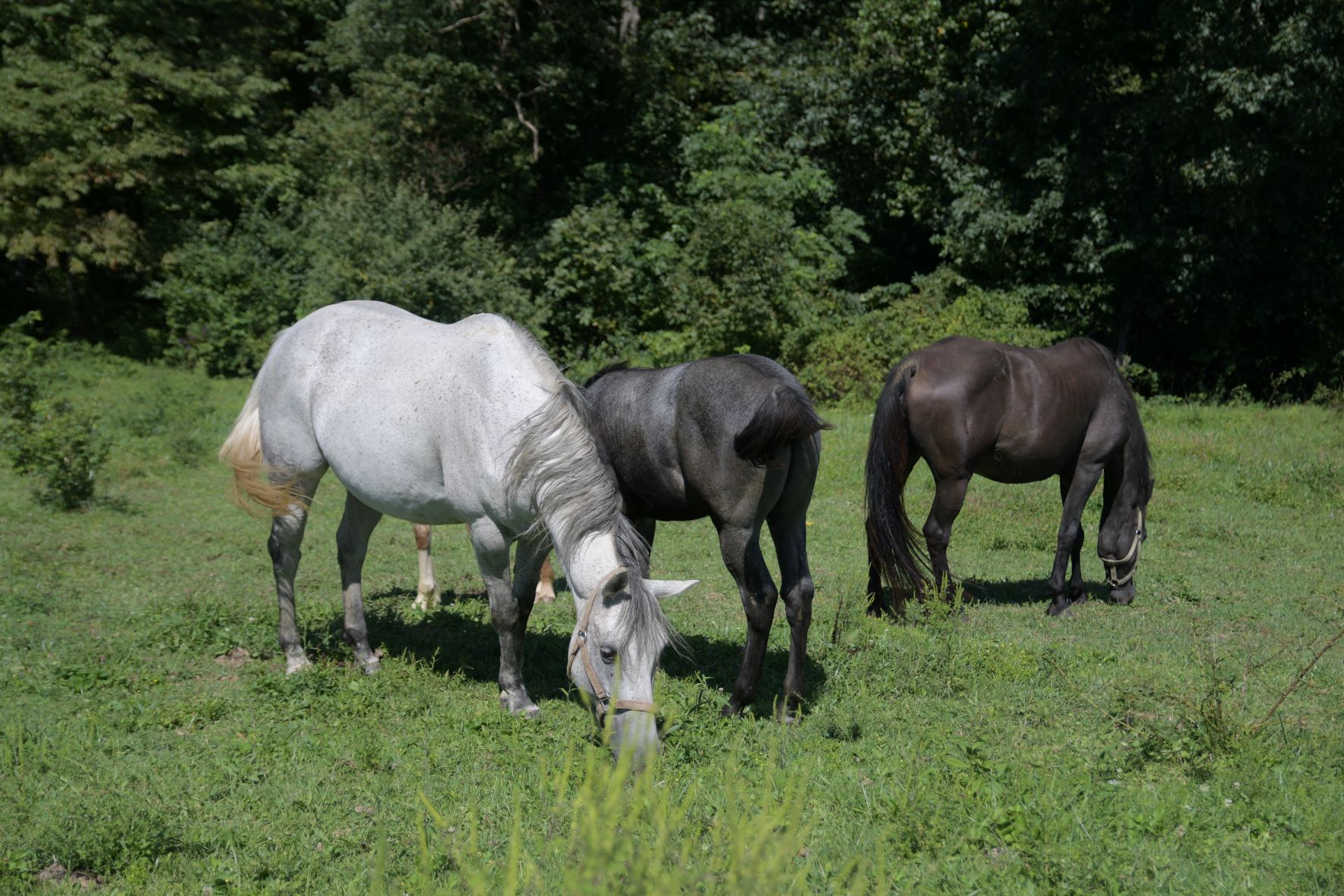 #4. Meet the Horse in Person
Buying a horse without seeing it in person is a huge risk that rarely pays off. Don't just trust photos or descriptions of the horse but rather inspect the horse in person yourself. Before scheduling a time to see the horse you can get initial information over a phone call (like gender, height, and age). If the horse seems to fit what you are looking for based on the discussion, then set up a time to check the horse in person.
It can be nice to have a second pair of eyes so bringing someone with you who also knows horses can be extremely helpful. Additionally, to get a good idea of what a horse is like, ask the seller to refrain from working the horse right before your scheduled meeting. Taking photos, videos, and notes can come in handy when later deciding if you should buy the horse.
#5. Assess the Horse's Health
During the initial inspection of the horse, check for any scars, bumps, deformities, and/or hoof cracks. Check the horse's gums to make sure they are a normal pink color and look for any signs of lameness. Observe how the horse walks and trots. Is the gait even and steady? Are there any signs of limping? Is the horse showing signs it's aware of its surroundings and alert? In contrast, if the horse is glassy-eyed and acting dazed it may have been drugged so it remains calm.
If available, ask to see the horse's medical records. Gather any information on deworming practices, vaccinations, and tests that have been done. Has the horse been given a Coggins test? If not, will the seller be willing to get the horse tested? Does the horse have a history of any health problems or currently experiencing any issues? Are any supplements and/or medication being administered? These are all good questions to ask when examining the health of a horse you're interested in buying.
#6. Assess the Horse's Temperament
Remember to focus more on the horse's temperament and abilities rather than getting stuck on its breed and appearance. When meeting the horse in person, take note of its temperament and disposition. How does it act on a lead? Is it antsy and jumpy? You should also examine the horse's stall to see if it shows signs of kicking, pawing, or chewing.
Practice lifting the horse's hooves, petting the horse, and putting something light (like a simple coat) across the horse's back. See how the horse reacts to being caught in the pasture. Does it run away every time and take a while to be caught? It's also good to test out grooming and walking with the horse to note its mannerisms and if there is any pushback. Having someone ride the horse while you watch, as well as riding the horse yourself, should be done prior to purchasing a horse.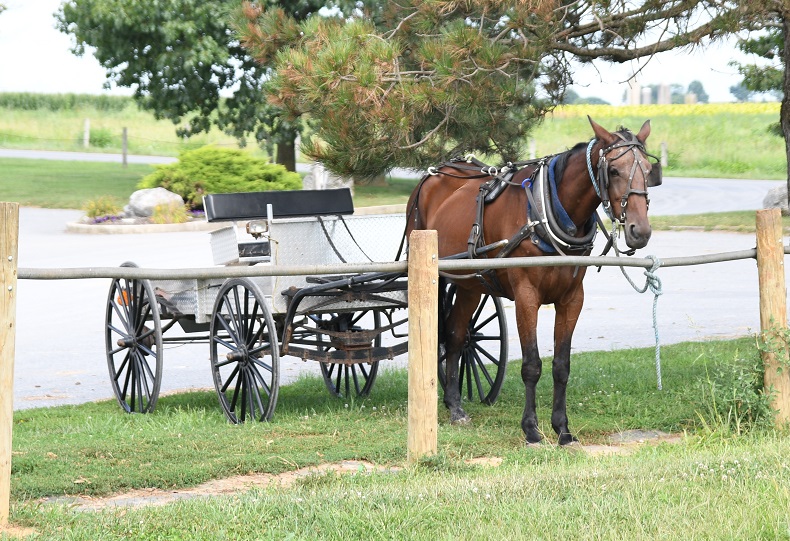 #7. Find Out the Horse's Current Schedule
Find out what the horse is used to. If you're going to be working a horse multiple days a week, you don't want to buy a horse that has been used for occasional riding and cart pulling. Ask the seller what verbal commands they use that the horse is familiar with. You can never ask too many questions when buying a horse. Getting answers to your questions and being as informed as possible will help you make a final decision.
#8. Get a Pre-Purchase Exam
Before making the final decision to buy a horse, it's recommended to have your vet do a pre-purchase exam to ensure the horse is healthy. Letting the vet know what you're planning on using the horse for will help them assess if the horse is a good fit. Be wary of sellers pushing to have their vet do the exam or trying to talk you out of a pre-purchase exam as they may be trying to hide that the horse isn't as healthy as they've claimed.
While it does cost money to get a pre-purchase check, it's vital and will be worth it. You'll end up saving yourself money and stress if the horse has any medical troubles. Furthermore, having a pre-purchase exam that shows the horse is healthy can put your mind at ease and give you more insight into the horse you are interested in buying.
#9. Take Time to Think
Don't feel pressured to buy the horse the same day you meet it or let a seller rush you into a decision. Purchasing a horse is a big investment so it's good to take the time to consider everything you've examined. Additionally, not only do you want to consider if this horse has the training and skills you are looking for, but you should also ask yourself if you have the experience and abilities to handle this horse. If you're looking for some insight into what it's like owning a horse, check out our blog, "How to Care for Your New Horse."
Questions to Ask Horse Sellers
Here's a list of questions to get you started. Add or remove questions from the list to best fit your own situation and remember you can never ask too many questions!
Does the horse have any registrations?
What did you use this horse for?
How long have you had this horse and why are you selling it?
What training and experience does this horse have?
How does this horse respond to being loaded into a trailer and traveling in a trailer?
Does this horse free-roam in a pasture or stay in a stall?
Does the horse have any experience pulling equipment?
How is this horse around moving vehicles and traffic?
How is this horse with other horses, animals, and children?
What are you currently feeding this horse?
Does this horse have any allergies or sensitivities?
How is the horse with training? Can it make adjustments without any trouble? How does the horse respond to being taught something new?
Does this horse have any bad habits?
Click here to download or screenshot this list of questions to save for later!
Purchasing the Horse
Once you make the decision to buy the horse, make sure you receive a bill of sale with the date, price, and horse details. If the horse has papers, make sure you get those too. These should be written documents, not verbal statements. Remember to be led with your head and not your heart when making your selection. Buying a horse is a huge decision so make sure you aren't making your choice out of emotions.
Looking to browse horses for sale online? Check out horse listings on Plain Direct (we've got donkeys and mules too!)